Jaffni Pagavathsing
M.Psy Student
Jaffni is an experienced therapist working with clients in private practice. She has completed her MA in Clinical Psychology at Laurentian University. Jaffni offers therapy to clients with a wide variety of concerns, including anxiety, depression, obsessive-compulsive disorder (OCD), post-traumatic stress disorder, work/school stress, workplace injuries, and accident sequelae. She is particularly interested in working with clients with OCD and is trained in providing Exposure and Response Prevention therapy. Her clinical work is integrated, as she draws from different evidence-based treatment modalities including cognitive behavioural, emotion-focused, acceptance and commitment, and mindfulness-based cognitive therapy.
Jaffni strives to empower individuals to live more meaningful lives by providing them with insight and the necessary tools to uncover their strengths. She believes that the therapeutic alliance is one of the main tools for achieving positive change and she promotes this relationship by providing clients with a warm and compassionate environment in which they work collaboratively to accomplish goals. Jaffni offers an empathic, anti-oppressive, trauma-informed, and strength-based approach to therapy.
She is highly trained in the clinical science model and uses evidence-based methods to ensure the quality of care. Jaffni has over seven years of experience working in psychological research, which includes research positions at the University of Toronto and the Centre for Addiction and Mental Health (CAMH). Her current research interests include risk, resilience, and emotion regulation in emerging adults.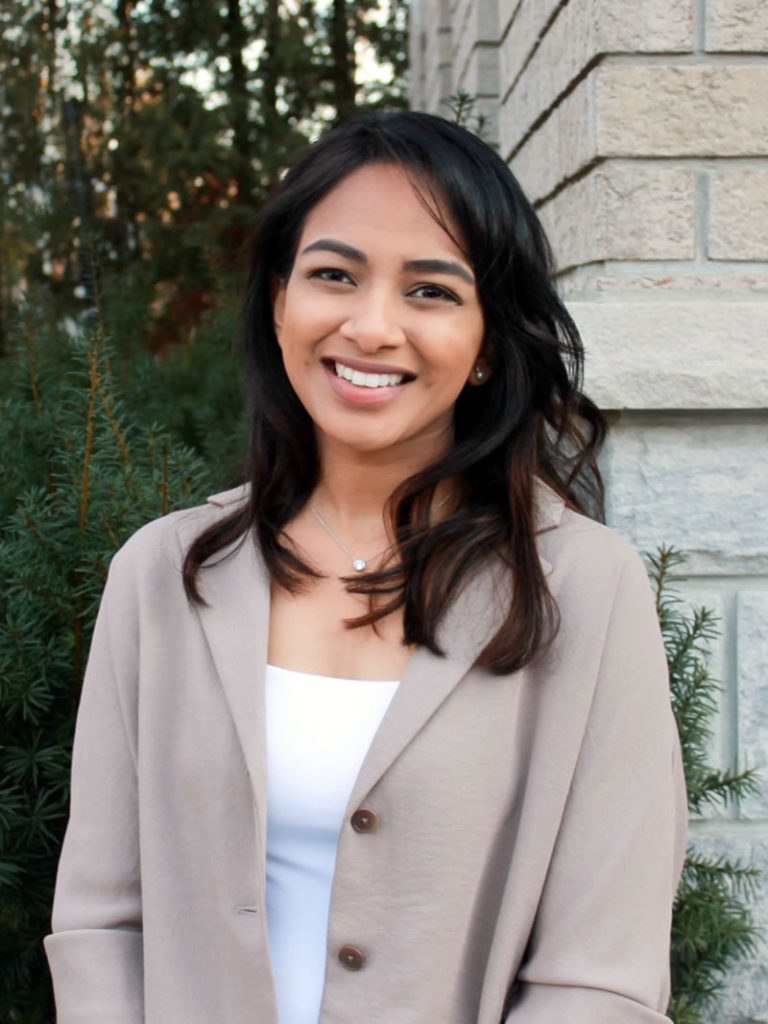 Jaffni Pagavathsing's practice includes the following services: