Forward Thinking Psychological Services offers virtual services throughout all of Ontario
Get Started With A Free Consultation
Forward Thinking Psychological Services offers assessment and virtual therapy in Ontario for individuals with Obsessive-Compulsive Disorder and related disorders, along with other anxiety disorders. Services are provided throughout Ontario.
We meet virtually and in-person with adolescents and adults who are presenting with Obsessive-Compulsive Disorder and related disorders, as well as other anxiety disorders. We also meet adolescents and adults (virtually and in-person) who are presenting with depressive disorders, emotion regulation challenges, relationship issues, life transitions and more!
Why Choose Forward Thinking
Finding the right therapist can be a challenge – we will work with you to ensure you have the right fit. This starts with the call with our intake coordinator, then a video conference meeting with your therapist during our no charge meet and greet process. During this call you can tell your potential therapist what you are looking for and ask about their approach. This is done to ensure you find the best fit therapist. Your therapist will work with you throughout therapy in a collaborative manner to ensure your treatment is individualized and tailored to your needs.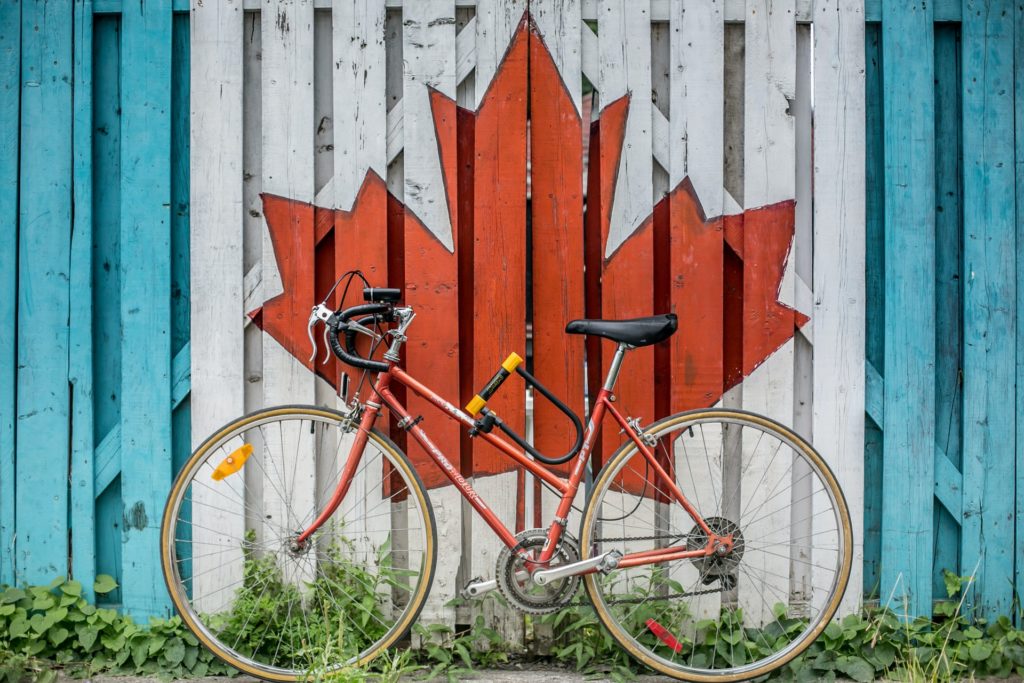 Our Services: Virtual Therapy in Ontario
Virtual therapy in Ontario at FTPS is offered through a secure tele-therapy platform. This ensures services are delivered to you in a confidential manner that adheres to all necessary privacy regulations. This allows you to feel comfortable and confident when logging into your session. This will allow you to engage fully in virtual therapy for CBT as well as any other virtual therapy services that are a good fit for you.
Virtual therapy services afford many benefits, including:
flexibility of scheduling
accessibility of services from wherever you live
benefits of working with a therapist right in your own home.
When engaging in virtual therapy for CBT, you will learn skills similar to what you would learn during in person CBT services. However, you are able to access this platform from anywhere in Ontario.
Virtual therapy for anxiety can be highly effective. The types of skills you will learn would include the following:
Learning connections between thoughts and feelings
Learning exposure therapy to face things that feel difficult
Learning cognitive skills, including thought record work
During virtual therapy for anxiety as well as OCD virtual therapy, you are also able to conduct exposure therapy work in the context of your own home. Why is this effective? When accessing virtual therapy in Ontario by an experienced psychologist or therapist, you will target triggers in the very environment in which they occur. This has many benefits over conducting this work in a traditional office space.
Virtual therapy in Ontario is offered right across the province. This includes Toronto, Ottawa, Mississauga, Brampton and Hamilton.
For example, in OCD virtual therapy, an individual might want to work on decreasing the amount of time they spend brushing their teeth. They might have a lot of rituals when carrying out this daily routine. A teen or adult might want to do exposure therapy within their kitchen as they experience contamination-related OCD.
Of course, these exposure interventions would be difficult to work on in the context of an office setting. However, during virtual therapy for CBT, an individual can work on exposure therapy in real time. For example, one could coach an in-session exposure which could involve toothbrushing without any rituals as their therapist coaches them virtually in their bathroom. Or, we could work with you in your kitchen to prepare a meal and work on limiting or eliminating any potential rituals.
Adults and teens can access online therapy in Ontario for OCD right across the province. This includes London, Markham, Vaughan, Windsor and Kitchener.
We know it can also be difficult to find psychological services that focus on the treatment of OCD. This means that individuals living in places such as Sudbury, Thunder Bay, St. Catherine and Barrie can reach out to FTPS. No matter where you live in Ontario, we are ready to work with you!
Virtual therapy by an experienced psychologist or therapist could also involve exposures related to OCD themes of contamination, daily routines, laundry, showering and toileting. The possibilities are endless!
Virtual therapy for CBT can also allow therapists and clients to engage in screen sharing of collaborative worksheets and informative short videos. These are powerful tools that can enhance the work done together. Individuals can also share their screens and share in between session work they have done. Many clients find this to be very useful during virtual therapy for anxiety and OCD virtual therapy.
Another benefit to virtual therapy for CBT is the accessibility. At FTPS, because we offer virtual therapy in Ontario, you can receive therapy services from absolutely anywhere in Ontario!
Virtual therapy has been shown to be effective. We can use it for a variety of different mental health concerns, including:
OCD and related disorders
Anxiety disorders
Depressive Disorders
Trauma
Emotion regulation
Relationship issues
Parenting issues
When our team provides virtual therapy in Ontario, we are able to include other family members living in different Ontario locations to be involved. For example, they can join at the end of a session and learn about important skills taught to their loved ones. This can help parents or other family members support their teen or loved one at home. They can also join at the beginning of a session to provide important updates. Joining virtual therapy by an experienced psychologist or therapist is very easy! Just log on securely and engage in the session!
When you are doing virtual therapy by an experienced psychologist or therapist, your treatment has no limits! Your therapist can join you in any environment that would be beneficial to treatment – your home, a store, a crowded neighbourhood or public transportation. We can go with you to places that far surpass the limits of a therapist's office.
How Do I Access Virtual Therapy in Ontario Offered by FTPS?
At FTPS, our team provide virtual therapy in Ontario to youth and teens, adults, couples and families. We also offer parent coaching throughout all of Ontario. We are delighted to hear from you so that we can work together!
Our team also offers intensive services within Ontario. This might involve meeting more than one time per week with your therapist. This can help you work on mental issues with greater frequency and support. We also offer in-person community exposure sessions and in-person home visits. Please ask us about this at your intake call. We look forward to working with you – individually or in a group. Read all about our types of therapy offerings in Ontario.
Does FTPS provide virtual therapy services near me? Yes we do! Reach out to us today to learn more about our virtual therapy in Ontario! We will set you up with a no charge consultation and therapist meet and greet session – learn more today!