It is that time of the year again for those of us who are living in Canada. The days are still long, but getting shorter. Night time falls just a little bit earlier than it did one month ago. And we all anticipate the first few leaves falling from the trees. This all means we are heading back to school. For many there is typical anticipatory anxiety. For those youth and teens with OCD, it can be an even more challenging transition.
As we soak in the last few weeks of summer, it is important to reflect on the gift of normalcy that this summer has afforded many people, especially our youth. With high rates of vaccination in Ontario and BC, where FTPS' services are delivered, we see life slowly opening up again. People have socialized safely on patios, outdoor activities have allowed for a renewed sense of energy and children resumed camp after months and months of virtual online learning. This allowed for teens to engage in more social activities and face to face interactions.
However, many teens did not seek out these social activities. Youth who are struggling with OCD might have found this summer to be a continued period of social isolation in which people were avoided for ongoing fears of emotional contamination or COVID-related contamination fears. Intrusive thoughts might have been at an all-time high for many youth without the structure and schedule of school. When there are open hours in our days, OCD often has a way of settling in and filling our time with obsessions and compulsions.
The transition to fall this year brings with it more uncertainty than ever. Parents are trying to make the best choice between virtual versus in-person learning. Children and adolescents are wondering what school will be like if they are returning to the classroom (which many are). Many feel "rusty" because they have been isolated at home and their social skills have been confined to virtual settings. Individuals might also feel uncomfortable being around so many people for the first time in over a year. And for those individuals struggling with OCD and other symptoms of anxiety, the thought of re-entering the world can feel overwhelming.
What is normally a time of uncertainty is magnified in ways we never have imagined. As I have met with my teen clients over these past few weeks, we have been focused on life transitions more than ever – back to school, starting university, meeting people in person and so on. Just like at the beginning of the pandemic, people continue to say, "It feels like so much is changing in just a few short weeks," and, "I am not sure how I will fit in."
Here are some simple strategies and reminders for parents and teens of OCD to help deal with everything September will throw at you:
Mindfulness of the present moment – no matter what that moment has to offer
Move towards your values on a daily basis and take your difficult thoughts, feelings and emotions along for the ride
Challenge negative thinking styles and look at the evidence that things have worked out in the past and how you have dealt with it
Embrace the uncertainty and anxiety – you can handle whatever comes your way – no matter how uncomfortable, it is not dangerous
If you have been working on your OCD, continue your exposure work and continue to push yourself. Even if your anxiety is higher, it is important to keep standing up to your OCD and move towards what is important to you in life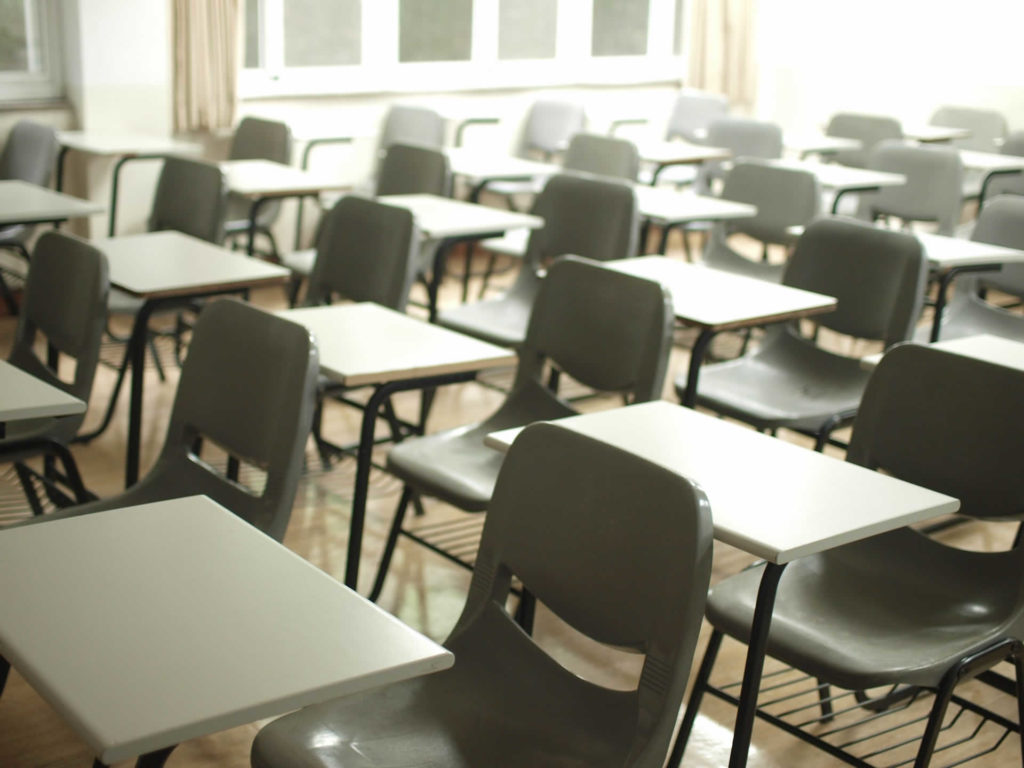 And for all the teens out there who are transitioning back to school, here are some strategies for you, specific to exposure work and the school environment:
Try to do some social things, in person, in a safe way before school starts. Outside activities have been shown to be safe and are a great way to practice being around other people
Take a walk by your school if you have not seen it in a long time – just to get used to it again
Buy your school supplies and anything else that you might need or want for school. Sometimes getting organized can help build motivation and excitement. It might be triggering to be thinking about school – but consider it an exposure and don't avoid or ritualize
Check in with a few close friends and see if they might share any of your anxiety. Talking about it with someone can be really helpful and powerful
In addition to these strategies, remember that leaning into anxiety and embracing uncertainty often takes away its power over us. Once we allow it to wash over us, we often find that we have the strength to keep going. It is in the resistance to anxiety that it often becomes stronger and we fight a losing battle. By dropping the fight, we often allow ourselves the power to move forward in meaningful ways.
If you are finding this transitional period to be overwhelming and challenging – for you or your teen – reach out to us at Forward Thinking Psychological Services. We are here to help! Contact Us Today!
DISCLAIMER: This content is meant for informational and educational purposes only. Only a licensed psychologist or psychiatrist can diagnose a mental health disorder. The content of this website is not meant to be a substitute for therapy. Visiting this website should not be considered to be equivalent to a relationship with FTPS. Mental health concerns should only be discussed in the context of providing professional services after the consent process has been completed with a qualified FTPS associate outside of our website.