This blog has been co-authored by Adam Blake, M.Sc. and Marlene Taube-Schiff, PhD., C. Psych., R. Psych.
One of the things we love about providing group therapy for OCD is seeing clients inspire and motivate each other. This is so important because the work of exposure and response prevention therapy can be challenging. Feeling supported and encouraged by your peers can be motivating in a way that is simply not possible in individual therapy. Yet, we are often surprised to learn that many people are hesitant to engage in treatment for obsessive compulsive disorder that takes place in a group. Many others are still unaware of the very existence of OCD Group Therapy, let alone its many benefits (read on)!
It is often assumed that meeting one-on-one with a therapist is the best or only option. However, OCD therapy in a group setting is an effective treatment for individuals with OCD that is worth exploring. When doing group treatment using virtual therapy you will be surprised at how much you will learn. You will also connect with individuals far away from you but who have very similar symptoms. These types of psychological services can allow you to feel that you are less alone.
Group Therapy: How Does it Work?
Group therapy is very effective at treating a variety of mental health issues. This includes treatment for generalized anxiety disorder, psychotherapy for social anxiety disorder, psychotherapy for panic disorder, cognitive processing for PTSD and treatment for obsessive compulsive disorder. It works by using the same treatment interventions used in individual therapy. However, we apply them in a group setting. This allows for more social connection and sharing of information. As a result of this, individuals learn from the group facilitator and all the group members around them. We can think of this as the power of the group. This is very impactful. It helps you overcome challenges in ways that you never thought were possible!
Studies have found evidence that cognitive-behavioural therapy in a group setting significantly reduced OCD symptoms at levels comparable to individual therapy (Fals-Stewart et al., 1993; Fenger, Mortensen, Rasmussen & Lau, 2007). As well, a meta-analysis of studies on group therapy for treatment for obsessive compulsive disorder involving CBT and ERP found group therapy to be effective for OCD. Some studies have also found group therapy to be more effective than medication alone  (Jónsson & Hougaard, 2009).
Virtual therapy for group treatment can be very effective. Individuals can join from several different locations and receive much-needed services. Working in a group virtually allows for enhanced flexibility and accessibility, and allows participants the chance to meet people they otherwise may never have had the chance to because of geographical barriers. For instance, FTPS is licensed to provide virtual group therapy to individuals all across Ontario and British Columbia.
Looking for OCD treatment near me? Read on to learn about receiving treatment for obsessive compulsive disorder in a group setting.
CBT Therapy in a Group Setting: What Happens?
Cognitive behaviour therapy is an evidence-based intervention used in OCD therapy. It incorporates Exposure and Response Prevention and focuses on learning and practising new cognitive skills. CBT for adolescents can also be conducted in a group setting. Groups using CBT for anxiety can successfully take place using virtual therapy services. They are conducted with secure online platforms that protect your confidentiality as well as everyone around you.
Group therapy for anxiety (e.g. OCD, social anxiety, Generalized Anxiety Disorder, etc.) focuses on helping clients build many different skill sets using the following tools:
Increasing capacity to tolerate distress
Decreasing avoidance of feared triggers
Thought record work
Sharing and learning in the context of a group
In the first session, you will arrive and meet other group members in a safe space. Group rules are created collaboratively and reviewed. This allows the group to establish what they will and won't do together throughout treatment. This is very important for group therapy for anxiety to be successful. It also can help everyone to know and trust each other.
Group therapy for anxiety delivers fundamental skills. These will be reviewed during your CBT Group Therapy. These skills include:
Psychoeducation about anxiety
Learning that anxiety is uncomfortable but not dangerous
Exposure therapy planning skills
Coached exposure therapy in group sessions
Strategies to challenge anxiety-inducing thoughts
Ways to progress outside of therapy
OCD Group Therapy: Why It Works
Yalom and Leszcz (2005) found that individuals may come to believe that their distressing thoughts make them uniquely 'bad'). They cope silently with feelings of guilt or shame by isolating themselves from others. Unfortunately, social isolation and avoidance can end up making these feelings even worse. 
Fortunately, OCD therapy that takes place in a group setting allows people to experience firsthand that they are not alone. Seeing and hearing others share similar concerns can feel highly validating, as well as increase self-understanding and self-acceptance. They learn that they are not alone in their experiences. Yalom and Leszcz (2005) use the term 'universality' to refer to the increasing recognition that others are actually more similar to us than we originally realized. It is the recognition that our distressing thoughts are not as uniquely 'bad' that makes OCD therapy in a group setting so powerful.
Treatment for obsessive compulsive disorder that takes place in a group setting also provides opportunities for members to learn from (and be helpful to) others. The awareness that our presence in a group positively benefits others can feel motivating, especially if we are often used to feeling like a burden.
The effectiveness of OCD therapy in a group setting is amplified when there are high levels of trust and respect within the group. This allows group members to feel safe to share in the group, knowing their voice matters. Recent research has shown that reductions in OCD symptoms coincide with experiences of universality, and altruism within their OCD therapy group (Behenck et al., 2016). As group facilitators, we always ensure trust and respect exists within the group. It is a safe space for people to share intrusive thoughts and challenges with treatment. I do this by providing time within each group for people to share and support each other. And allow people to only share what they feel comfortable with. Groups also have rules that we all set together to ensure everyone is feeling comfortable.
Obsessive Compulsive Disorder Group Therapy: What Will I Learn?
In OCD Group Therapy, we teach skills from Cognitive Behaviour Therapy for OCD, with an emphasis on Exposure and Response Prevention. Individuals learn to lean into their anxiety, face their fears, reduce avoidance and challenge their appraisals of their intrusive thoughts. We also teach skills from Acceptance and Commitment Therapy as well as Mindfulness Therapy. These include skills such as acceptance and present moment awareness. We offer CBT groups for OCD for adults. We also offer group treatment using CBT for teens.
As OCD Group Therapists, it is a joy seeing clients relate to their thoughts in a more flexible manner. Thoughts can often feel "sticky", and this is especially the case when we take our distressing thoughts too seriously. Although Exposure and Response Prevention is an essential part of group therapy, clients learn tools to cognitively "defuse" from distressing thoughts using mindfulness and even humour. Although our intrusive thoughts often feel very serious, learning to relate to thoughts in a more adaptive way can be fun!
We aim is to help clients walk away from our groups with the ability to live their life in greater alignment with their values. We also strive to cultivate an environment that allows members to form connections with other individuals with OCD. For teens with OCD, there are often few places they can go to talk about their OCD in a safe space. CBT for adolescents that takes place in a group setting is very powerful in terms of fostering supportive and validating peer relationships.
What is Virtual Therapy in a Group Setting?
You will be amazed to learn that virtual therapy in a group therapy setting is very similar to virtual therapy in an individual setting. You will receive all the information needed to login securely. And you will be able to meet other people and share information about your experiences. You will also have the opportunity to work in smaller break-out rooms (as needed) to get to know people even better.
Virtual therapy services for groups are helpful for many different mental health issues. These include treatment for obsessive compulsive disorder, trauma therapy for adults and psychotherapy for depression.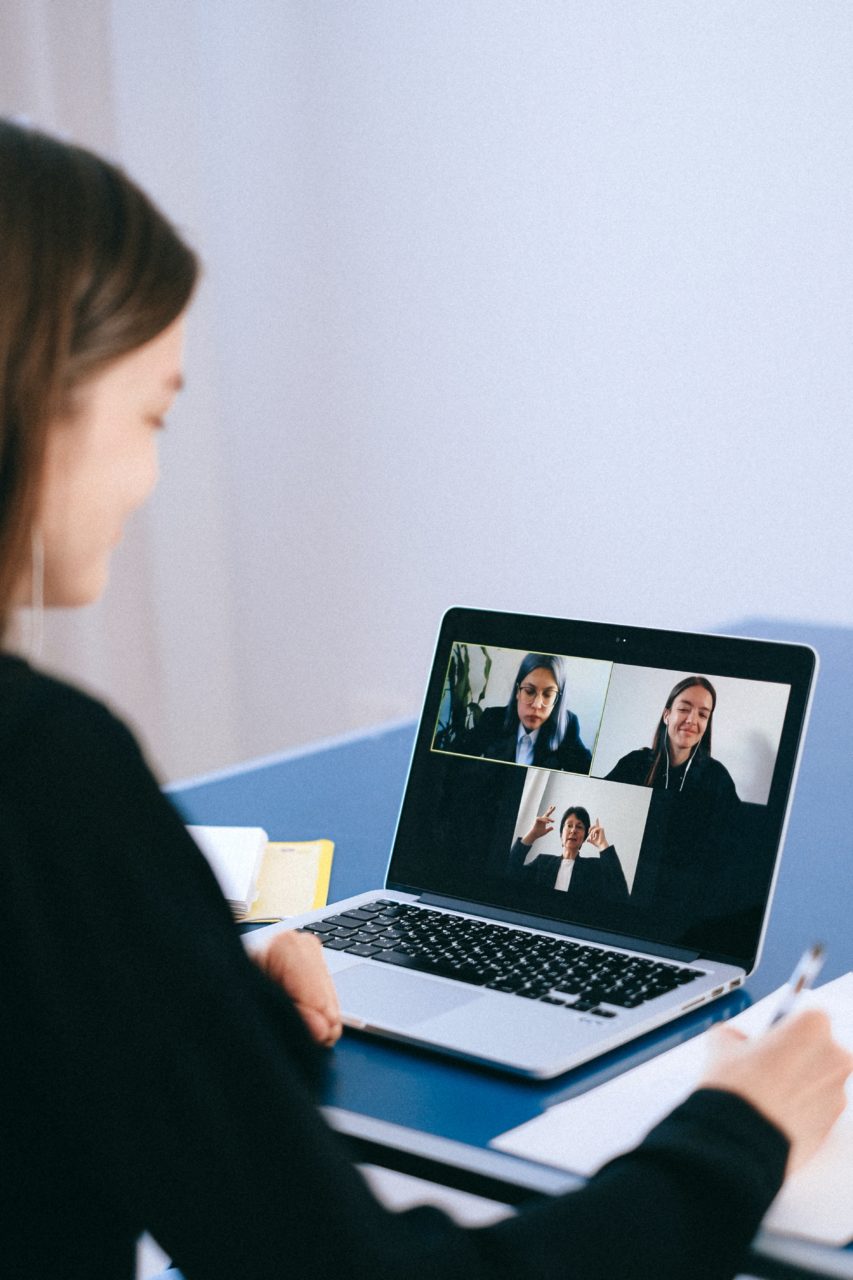 Group Therapy for Anxiety: How Do I Get Started?
Looking for group therapy for anxiety? Or for a specific subtype of OCD? At FTPS, you can reach out to us for these services. We conduct many groups for OCD with various subtypes including contamination, germs, religiosity, sexual, aggressive, existential, and many others. We conduct OCD therapy in group settings in a virtual format. We also deliver CBT for teens that focuses on symptoms of OCD.
At FTPS, we offer group therapy for adults and teens separately. Our adolescent group is led by one of our clinicians on our team who provide specialized adolescent therapy, given their training and background.
When you reach out to us, you will be able to learn more about when the groups take place. And you will learn about virtual therapy services. We welcome and invite you to ask questions about OCD therapy and what you will be learning. We have run several OCD groups at FTPS and are delighted to address any concerns you might have!
Facilitators of the OCD groups are highly trained and experienced and have a strong passion for doing this work. We look forward to working with you!
If you are interested in taking part in a group, please reach out to us at info@ftpsych.ca
Contact us today! We are always recruiting for OCD groups!
DISCLAIMER: This content is meant for informational and educational purposes only. Only a licensed psychologist or psychiatrist can diagnose a mental health disorder. The content of this website is not meant to be a substitute for therapy. Visiting this website should not be considered to be equivalent to a relationship with FTPS. Mental health concerns should only be discussed in the context of providing professional services after the consent process has been completed with a qualified FTPS associate outside of our website.